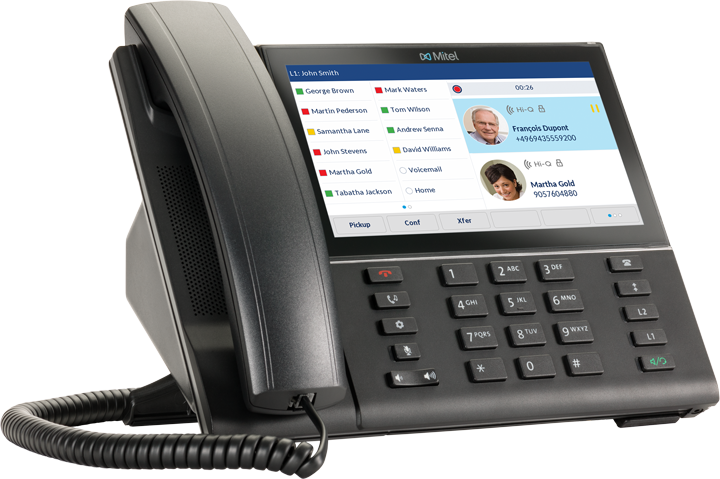 What is a PBX phone system?
PBX is an acronym, which stands for Private Branch Exchange. PBX solutions are refer to a business-grade phone system. Business phone systems offer key voice features that companies need to run daily operations. Such features include extension dialing, business hour settings to route calls based on the business hours, customer waiting queues, music on hold, conference calling and even call recording. Residential telephone lines and cell phone services do not offer these features, which, in short, connect people at work.
On-Premise PBX
The on-premise PBX is perhaps the most commonly known system there is. These systems range from the old analogue PBX using Plain Old Telephone Service or (POTS) lines to VoIP systems that connect to your business network. These systems can also include Virtual PBX's that can be hosted on a physical server in the business. These systems can be a bit more costly in the long run because you are responsible for the physical hardware and maintenance of the PBX.
Hosted PBX or "Cloud Phone System"
A hosted PBX (or Virtual Hosted PBX) service takes the phone system out of your telecom closet and puts it "in the cloud." In other words, hosted PBX is a VoIP-based PBX that is maintained by a service provider and allows businesses to connect to it over the public Internet. For the customer, this eliminates PBX maintenance costs, the hassle of upgrading PBX software, and service downtime, because all these issues are handled by the service provider.
The advantage to this approach is low upfront capital expenditure, making it often the best fit for small and medium sized businesses. Most hosted PBX providers do not require customers to purchase any equipment beyond IP phones. In case you were wondering, the SIP Trunking service (connectivity to the PSTN) is also handled by the hosted PBX provider— If you make a phone call via a hosted PBX provider, the call will travel over the Internet to the provider, and then back out to the PSTN.
How do I know what's right for me?
Don't sweat it, we'll point you in the right direction
Floating on a cloud