Cloud Based Phone solutions for small business allow you and your team to work exponentially better and far smarter with intuitive team collaboration, and the ability to integrate with nearly every business application on the market.
The cloud based phones are mind blowingly simple to implement and manage through out the life and growth of your small, medium, or enterprise business.
Make sure that your team has the freedom to break out of their inboxes and build stronger relationships with effective real-time messaging, video calling, file sharing, tasks, and more.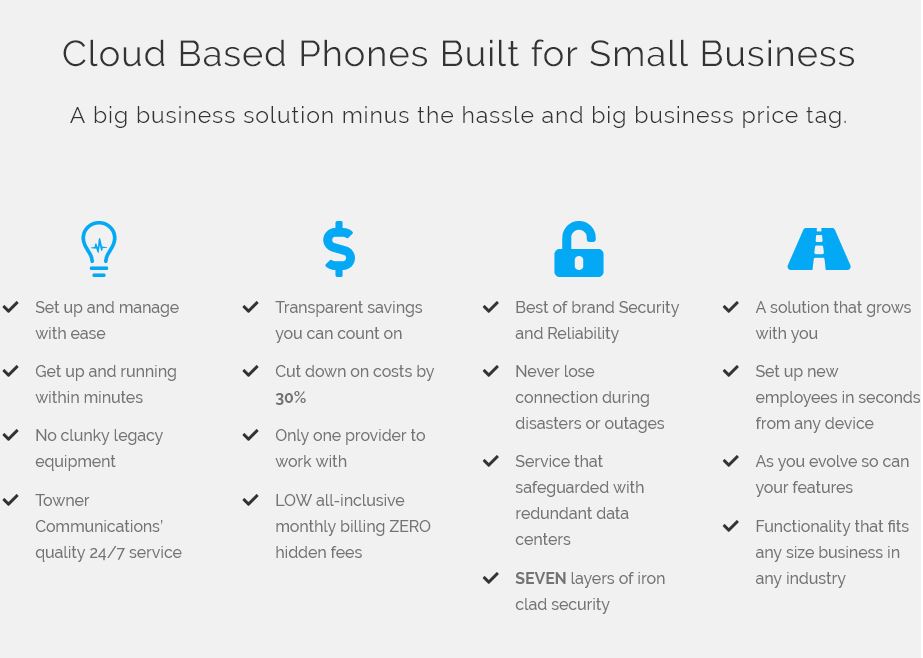 Got apps that are mission critical?
Great! There's 100+ that we seamlessly integrate with!