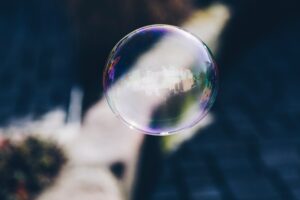 Not sure about you guys, but remote working isn't my jam—but  COVID-19  is bound and determined to make everyone, even our littles embrace our new normal.
It goes without saying that we've all experienced a very steep learning curve, not just with working from home, but with virtual school. Without the ability to walk down the hall and collaborate with our peers, or ask the teacher in real time, frustration has certainly built. The silver lining of owning a company that actually helps businesses transition their communications to virtual work environments, is that we kind of had a good index of processes and systems to streamline the remote work and virtual learning experience.
It goes without saying that if your team isn't wonderful at communicating in the office, your virtual communication is going to SUCK! So how do you execute fluid communication?  BUILD YOUR SKILLS. Although slightly annoying when you first take on this challenge, consistent, clear communication is keystone. I call this Transparent Working.
Transparent Working
No matter is your working from the office, or working from home, failures in projects, and efforts can almost always attributed to a breakdown of communication. Transparent working clearly gives your entire team visibility to what your working on and allows everyone to be on the exact same page in real time.
Ensuring that a team has easy access to everyone's work, tasks, and information, means deadlines aren't missed, work isn't duplicated, information doesn't fall through the cracks, and most importantly productivity is as peak.
How do you achieve Transparency in your work?
Only a few simple steps
Ensure Your Processes Can Be Easily Tracked
Your partners and you will have much easier lives if you have simple and easily tracked processes. Depending on your industry, these processes can be customer facing as well.
Don't Burn Out
We get it working from home is hard! But ya gotta keep your chin up. Set clear boundaries between your work life and your home life. Be ready to set down and focus when you're on the clock and unplug when the whistle blows. If your burned out if shows in every aspect of your life and impacts your soul.
Never Loss Information or Data When You're a Man Down
Transparency and all access to information means nothing is lost or gets slowed when you're a man down. Projects don't stall because someone is on vacation. All balls in the air have a place to fall.
Lines of Communication Must ALWAYS Be Open
Keeping the lines open means that you're available when someone needs to communicate with you. It also means that you us the proper communications tools for the situation. EMAIL is not always the best way to communicate!!!  Collaboration platforms such as MiTeam Collaboration Software and Mitel Teamwork offer soft phone capabilities, chat, docushare, and an entire host of other very valuable ways to communicate with your team in the best way possible.
Centralized Information
There's nothing more maddening than when you can't find files or information that you need when you need it. Folks love saving to their desktop, and it's hard to know when your working off the most up-dated files. Getting everything saved off in the same spot and enforcing this practice is critical to Transparent Working. Put that 'ish on SHAREPOINT
SOP SOP SOP
When expectations aren't clear and processes and procedures are muddy, zero teams are successful. Get those SOP's in order and make sure everyone is clear on expectations.
When Something isn't Working FIX IT
When there's an SOP that doesn't work or can be improved on fix it asap. Make sure everyone knows that the rules can be adjusted to make the team successful.
The biggest take away from transparent working is that it makes everyone accountable. It takes the doubt of "Are they really working" away because there's working proof of productivity. Working from home doesn't have to be a lonely dark place of hohum. It can be a vibrant and although may seem independent, collaborative way to work if done right.
Stay connected, keep communicating, and be transparent!